Most days, I short-cut through this little park, Gwendolyn MacEwen Park, in The Annex neighbourhood in downtown Toronto.
People however, aren't the only ones who enjoy the park…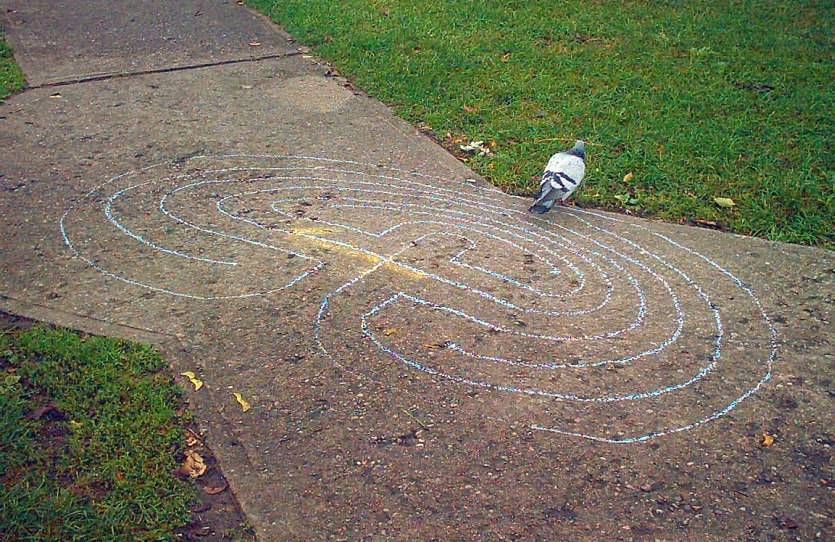 The park named for a local poet and author also doubles as a Traffic Island at the intersection of Walmer Road and Lowther Avenue.
Surrounded by the architecture of Uno Prii designed apartment buildings, there are ALWAYS pigeons hanging around.
Knowing now for sure that dogs can walk and enjoy labyrinths (albeit with their owners), I chalked a pigeon-size-friendly labyrinth where the cement paths cross one another and waited to see what happened.
Didn't take long.
Pigeons like labyrinths too.