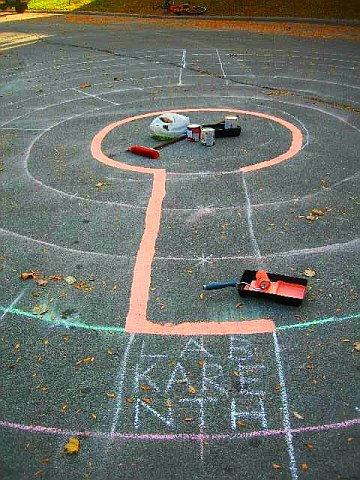 I want to make you a labyrinth.
Okay.

What kind of design would you like incorporated in it?

I don't know….hmmmm…let me think about it…
I have always liked chinese knotwork, how 'bout that?

Okay. It'll do. Chinese knotwork labyrinth it is.

What'cha gonna call it?

How about "lab-karen-th".

Okay.