It is the halfway point between the twin holidays of Christmas and Family Day in Toronto.
The Friends of Christie Pits Park have organized Winter Fun Day, an afternoon of skating, storytelling, pizza, and hot chocolate.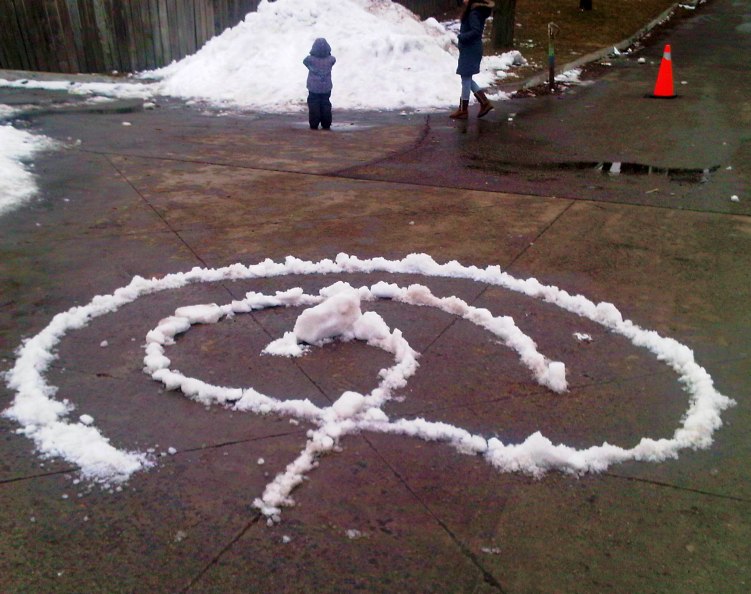 One of the Friends, Karen, being inspired by seeing online the final photo about the Sapporo Snow Festival, and a true Snow Labyrinth in New Hampshire wondered if we could have one in our first Winter Fun Day?
She asked me to come up with something, and we did.
You can see in the video, labyrinths need not be elaborate nor large for the little ones to enjoy and learn from.
200 or so neighbourhood people, plus a few politicians, came out for the afternoon.
Winter Fun Day, indeed.