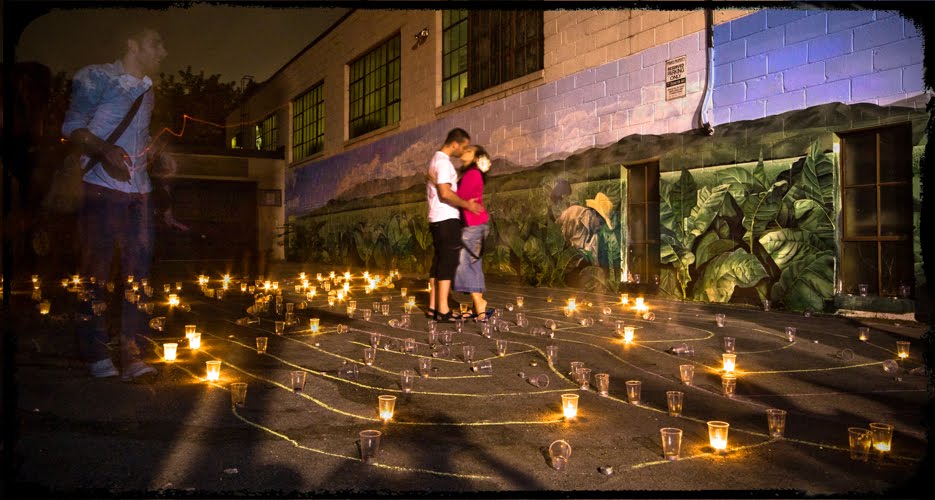 By Thom Hamilton, Last 100 Days Photo Project
August 14th 2003 45 million people on the eastern seaboard of North America had their lives go dark. Everyone has a slightly different way to remember that day, I tend to have very fond memories.

Never in my life have I seen community come together like it did that night, neighbors talking on the street, hundreds of people in parks simply laying down looking up at the stars, giving strangers rides home, checking on elders. All of this with out instruction or the use of mass media, it came natural.

Last night there was a small celebration to mark the 5 year anniversary of the date on Ossington Ave.

" HiMY SYeD – Toronto City of Labyrinths Project "

Sometimes I do wonder how much more we would connect if every once in a while the power did just go out?